Transgender woman gets justice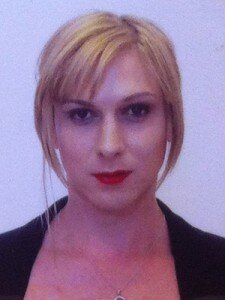 After much struggle with the Department of Home Affairs, we are delighted to announce that Nadia Swanepoel's name and gender identity have been changed in the population register. Nadia had undertaken a hunger strike to protest against the injustice she had suffered from Home Affairs as she had been struggling for over 3 years to receive an identity document that reflects her gender identity. She has been assured by the department of Home Affairs that she will receive her temporary Identity Document on the 13th of October 2014. They have also amended her marital status from Civil Union to a heterosexual identified marriage according to the Marriage Act.
Transgender and Intersex Africa salutes Nadia for her bravery and for helping to raise awareness about the systematic injustice within Home Affairs that continues to make the lives of transgender and intersex people in South Africa difficult.
Please read the press statement by Gender DynamiX, SHE, Iranti-Org and TIA on this issue.
Press statement Transwoman gets justice 12 October