Social dialogue and TDOR Agenda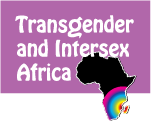 Social Dialogue on Trans* Learners in the South African Educational System
INTERNATIONAL TRANSGENDER DAY OF REMEMBRANCE (TDoR):
20 November 2014
Where: Women's Jail, Constitutional Hill Precinct, Braamfontein, Johannesburg
on: Thursday 20 November 2014
from: Social Dialogue 09h00 – 13h00 (registration 08h00-08h50)
TDOR Commemoration : 14h00-17h00
Transgender and gender non-conforming learners in South Africa are experiencing discrimination and find themselves being ridiculed, taunted and shamed, often by those in positions of power. In response to and addressing the issues of the trans* learners in schools, TIA and Iranti-org are hosting a national social dialogue on the issues affecting these pupils.
The purpose of the national social dialogue is to promote engagement between representatives from government, civil society organisations, parents and trans* learners on the issues of sexual orientation and gender identity and how to embrace diversity in schools. The dialogue seeks to promote visibility and transparency of the issues at hand and develop programmes and policies that are more inclusive to all learners.
PROGRAMME
Facilitator: Jabulani Pereira, Director at Iranti-org
09:00 Welcome by Snowy Mamba, Outreach Officer at Transgender Intersex Africa (TIA)
09:15 Keynote address – Yasmin Sooka, Foundation for Human Rights
09:30 Q&A
10:00 Panel of Transgender and Gender Non-Conforming Learners
Case of Nare Mphela, Limpopo
'Tshepo'- Gauteng
Tembisa Gender non Conforming learners
Tshego Phala, attorney Webber, Wentzel Bowens.
10:30 Department of Education
12:45 Dialogue, Q&A
13:00 Wrap up and vote of thanks
Lunch
14h30 – 17h00 Transgender Voice in Action
– Open mic session
– Cultural performances
– Poetry
– Commemoration and Remembrance of Transpersons – A Shrine of Remembrance.
About TIA
TIA was founded in 2010 and focuses on transgender and intersex issues in previously disadvantaged communities in South Africa. TIA seeks to break the silence and stop the ignorance surrounding the existence of the black transgender and intersex people in African communities and bring knowledge of applicable terminologies and a better understanding of transgender and intersexuality. transgenderintersexafrica.org.za
About IRANTI-ORG
Iranti-Org is an African visual media organisation established in 2012. It works within a human rights framework to raise issues of sexual orientation and gender identities. To date, Iranti-org has documented hate crimes and human rights violations in the Northern Cape, Limpopo and Gauteng provinces. Iranti-org has also set up the African Queer Media Makers Network, which seeks to build the media making capacity of LGBTI activists in southern Africa.
Schools should gender affirming NOT gender fearing.
END transphobia in schools.
CONTACT:
Tshepang Magadenisa (TIA)
Legoete KK (Iranti-org)